Things to Do Around Christmas in Fort Myers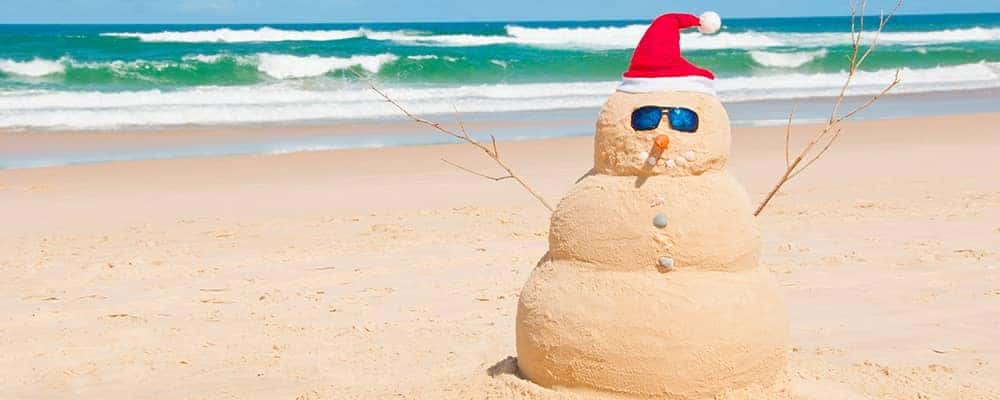 Whether you're a local or headed in from out of town, celebrating Christmas in Fort Myers can be a truly unique experience. From boat parades to tree lightings, check out these Fort Myers Christmas activities for you and your friends or family members to enjoy.
Cape Coral Tree Lighting
There's something about watching a Christmas tree get lit up that brings joy to the area, and the Cape Coral Tree Lighting ceremony is one you shouldn't miss. Not only will they light up the oversized Christmas tree, but your littles can enjoy games and activities while you peruse the market from local vendors and crafters.
Santa's Dolphin and Wildlife Cruise
Thanks to Adventures in Paradise, you can experience Santa's Dolphin and Wildlife Cruise. You can enjoy spending time on the water and seeing your favorite wildlife in action as you celebrate the day away with Santa and his friends.
Santa on the Sand
You can't be in the Fort Myers area and not expect to see Santa on the beach! Santa on the Sand is an event that takes place at Lovers Key State Park. Bring the family and spend time with Jolly Old Saint Nick as he dons his favorite Christmas suit and plays plenty of holiday-themed games while enjoying the nice weather.
Fort Myers Beach Christmas Boat Parade
Celebrate the holidays in true Florida style with the Fort Myers Christmas Boat Parade. Bring the family to Fort Myers Beach and watch as a slew of boats and watercraft float by all decorated for the holidays. You'll be amazed at the creativity and imagination of these individuals, and you and your little kids will certainly be entertained throughout the event.
Luminary Festival
Many different towns around the Bonita Springs area offer luminary festivals for you and your family to enjoy. Check out the luminary events taking place in Sanibel Island and explore what a trail of luminaries will do to your mood.
Learn More at Land Rover Fort Myers
Land Rover Fort Myers has been a part of the Fort Myers communities for many years, and we're happy to help you find the best ways to celebrate the holidays. Whether you're looking for places to go off-roading or the best places to shop in the Fort Myers area, we can help. Contact us today to learn more about our dealership or our vehicle inventory.