How To Tell If You Need New Brakes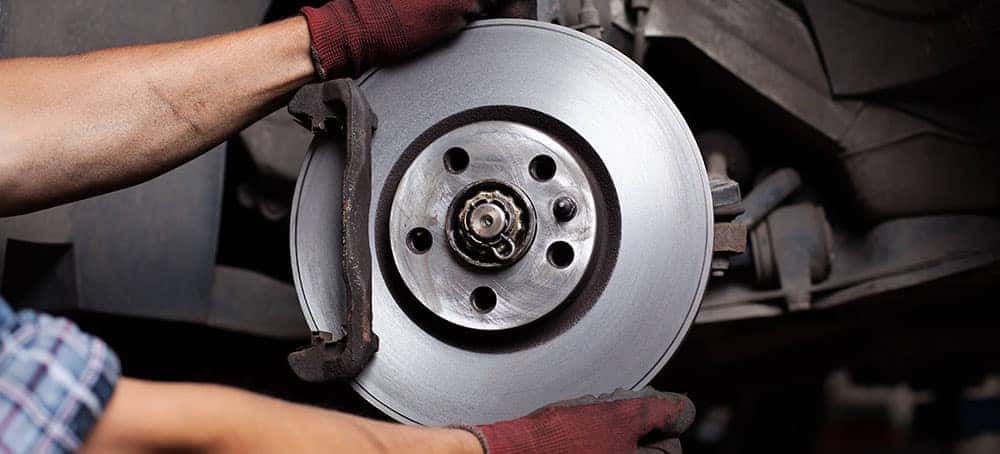 Finding out when you need new brakes is easy. The service team at Land Rover Fort Myers understands your Land Rover well, which means we can diagnose any brake problems quickly and accurately. The following signs mean that it's time to schedule brake service:
"Pulling" to the left or right
Jutting forward
Vibration in the steering wheel
Squealing or grinding noises
Strange smells
What Can Affect Brake Health?
Your car brake system is the first and most important safety feature your Land Rover car has. Regularly changing your brakes is important, but how often should you replace them? There are a few factors:
Your vehicle's performance profile
Brake pad quality and materials
Your driving habits
Environment
If you are unsure consult your car's manual or speak with a Land Rover Fort Myers certified technician.
How Often Should You Replace Your Brakes
In general, you should expect to replace your brake pads every 50,000 miles. If you don't drive around Cape Coral regularly, you may be able to make it to 75,000 miles. However, if you drive around a busy area like Fort Myers, you may need new brakes every 25,000 miles! Luckily, our service team is here to help.
Get Expert Brake Service at Land Rover Fort Myers!
If your vehicle is due for brake pad replacement, or you've experienced some of the issues above, visit Land Rover Fort Myers today! We're conveniently located in Fort Myers, FL—not far from Cape Coral and Naples. Before you schedule your appointment, don't forget to check out our latest service specials for possible savings, and check out our guide to take care of your tires!
---
Our Service Specials
More Service Tips From Land Rover Fort Myers
If your Land Rover vehicle has issues where parts are needed, make sure it's getting Genuine OEM Parts at Land Rover Fort Myers. When you purchase OEM parts, they come directly from the manufacturer, specifically to fit your vehicle perfectly. This isn't always the case with aftermarket parts. Land Rover Parts Center is ready to answer your OEM…

Contact Us Finding out when you need new brakes is easy. The service team at Land Rover Fort Myers understands your Land Rover well, which means we can diagnose any brake problems quickly and accurately. The following signs mean that it's time to schedule brake service: "Pulling" to the left or right Jutting forward Vibration in the steering wheel…

Schedule Service Maintaining your Land Rover vehicle is key to its long life and exceptional performance in Fort Myers. Land Rover Pre-Paid Maintenance is available for two-, three-, and four-year terms for both our gasoline and diesel-powered SUVs. It ensures that your vehicle receives quality care it needs when it needs it and guarantees that every…