2019 Land Rover Defender Preview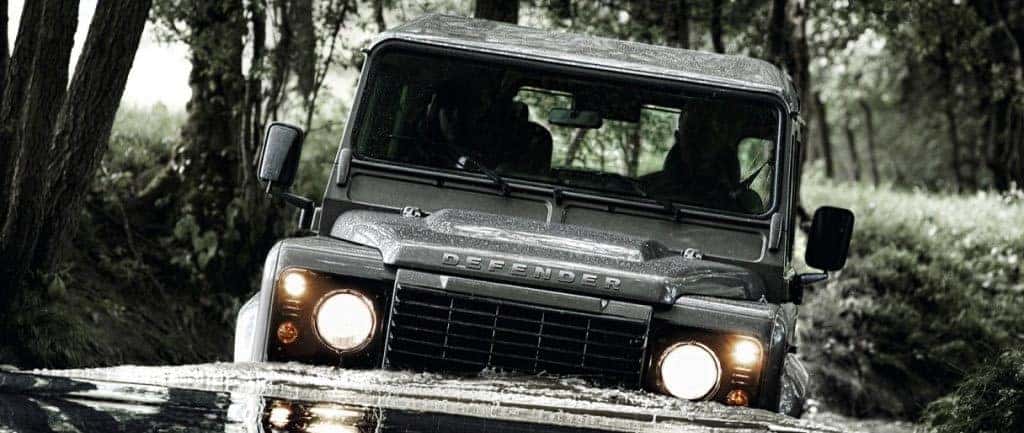 The Land Rover Defender has been an important and defining vehicle in the SUV segment for nearly seven decades, and the 2019 Land Rover Defender appears to deliver the same level of quality Bonita Springs drivers have come to expect.
What We Know About the 2019 Land Rover Defender Preview
Jaguar Land Rover has been fairly quiet about what's coming around the corner with the 2019 Land Rover Defender. However, we do know that it will come with:
A body based on the Jaguar Land Rover aluminum architecture known as D7u
Hardtop and soft-top offerings
Luxury and high-tech offerings
A modern look with styling callbacks to the Land Rover Defender heritage
History of the Land Rover Defender
The 2019 Land Rover Defender builds upon a tradition of 4×4 off-road prowess and adventure. Known for its robust 4WD systems, the Land Rover Defender has led expeditions in countries such as Portugal and Iceland and has provided humanitarian support since its creation.
When Will We See the 2019 Land Rover Defender?
While we've only had limited glimpses of the Land Rover Defender so far, a lot of folks are getting excited about what's to come. It sounds like we can anticipate a more comprehensive look at the model sometime around late fall of 2018, coinciding with the automaker's 70th anniversary, with a full production model to follow shortly thereafter.
Find Out More About the Upcoming 2019 Land Rover Defender
While this Land Rover Defender preview provides a first glimpse into what to expect from the latest iteration of this 4×4 masterpiece, you can get more information as it comes in from the team at Land Rover Fort Myers, bringing Cape Coral area drivers top-notch service and a full lineup of new Land Rover SUVs. If you have questions, feel free to give us a call or stop by the dealership at 15875 S. Tamiami Trail. We hope to see you soon!